Video games need elements for the player to interact with, they have to feel as if they belong to the world in terms of design. As a mostly 2D art and 3d stylized studio, our team has the skills to work on these kinds of assets, from the designing stage to the production of the asset delivered with the technical specifications required by the project pipeline.
One of the first stages is to comprehend the intention in the style, the character's design, how these assets will be involved? Are they Background elements? Are they interactable items that involve animation or another kind of feedback?
Another important design insight is the  character's personality, what could suit better the behavior of them, what goes better with their actions, always keeping in mind the coherence with the aesthetics of the world.
When we design and produce a sensational 2d Asset, we first go through a sketch stage, where we explore the uncharted alternatives of what this asset could be at first in terms of shape and then color and details. The next phase involves creating all the reference art for the design, such as scale, color palette, details, orthographic views, if necessary or what is needed by the production.
For a 3D asset, the process is similar, and it changes in terms of going from 2D to 3D. Will we see  this element from different angles? What should be its design in terms of functionality? Which texture maps will be needed? Does it involve producing animations for some events or states of the 3D asset? Polycount?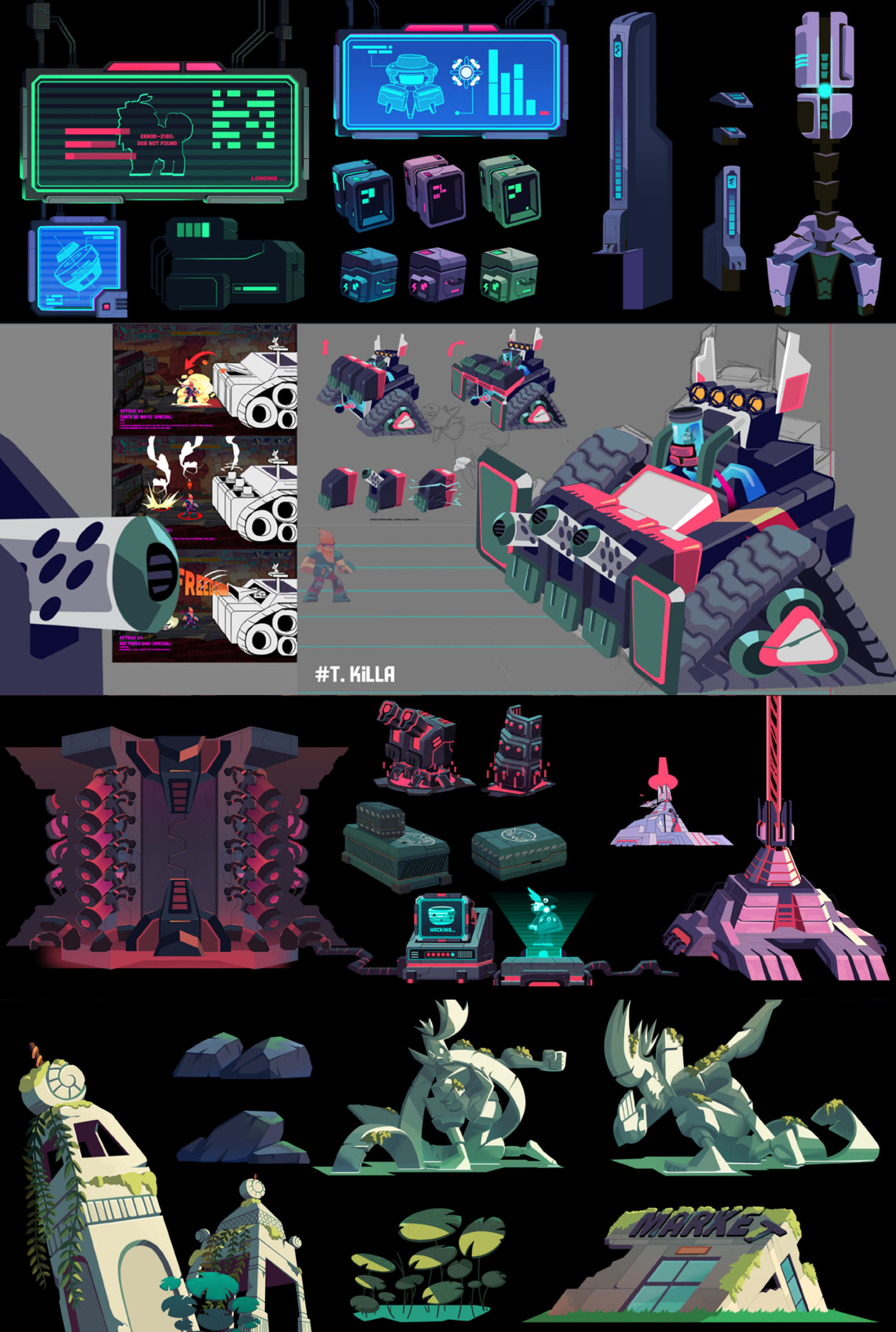 The variation is key, to avoid monotony in the level and give a more charismatic feeling on how elements are placed, some assets have to look amazing and provocative so the  the player wants to reach them, get them or interact with them, the player needs to see key and unique features, other assets need to help to tell what is happening as well, to communicate that the world is alive and it has been placed by characters or by nature. This kind of asset needs to be built as a library of variations.
Need a reliable and talented team to lend you a hand on your epic illustration project?
Contact one of our representatives to assist you. Our team will be happy to carefully analyze your request to come up with a proposal according to your need.