Follow us into the process of how this 2d character design challenge THE LAST FRIEND was tackled by our Video Game Art Studio.
Our character art team designed these 2D video game characters for The Last Friend – a Strategy / Action game published by Skystone Games and Ludus Games.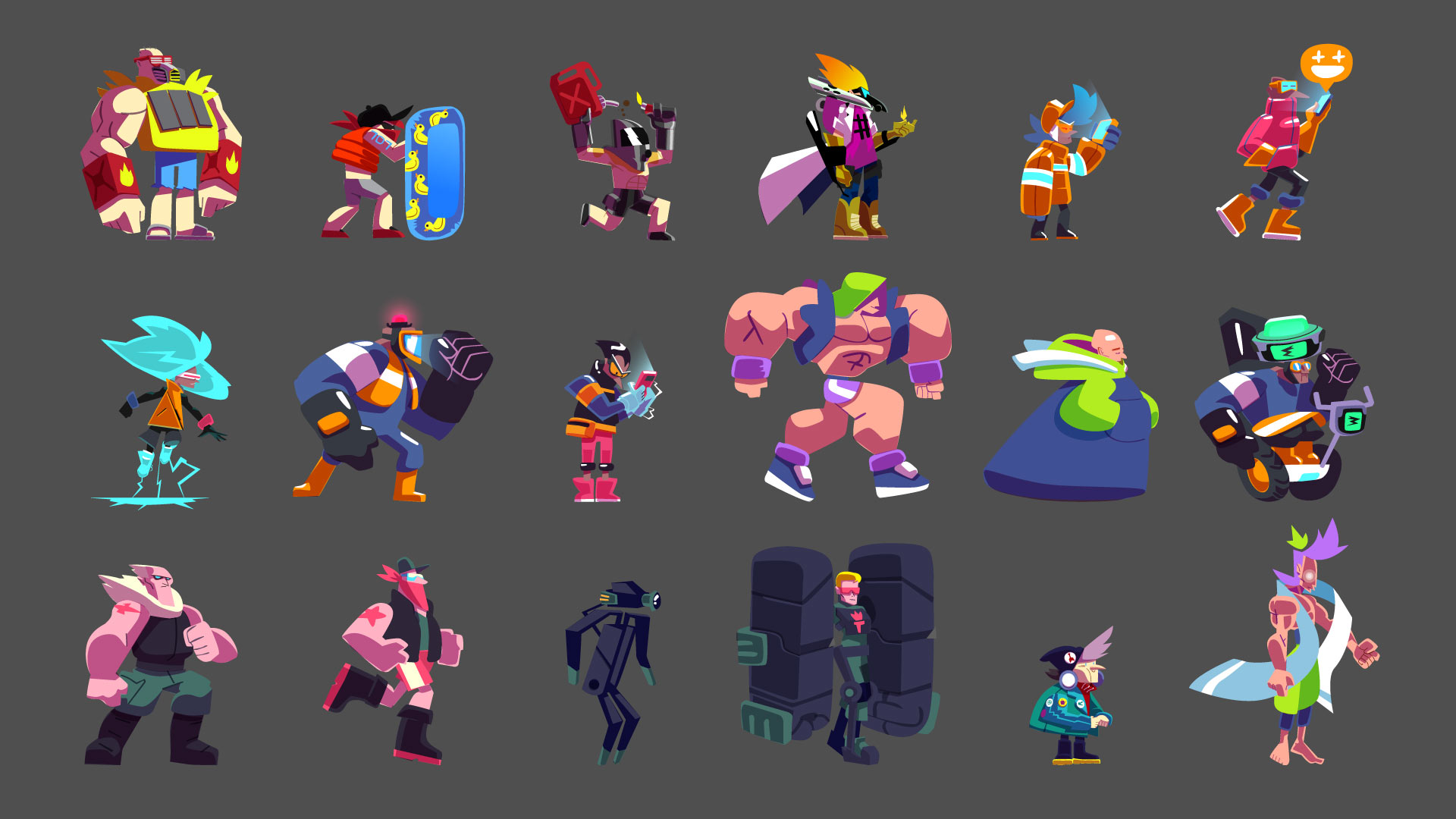 One of the challenges in this project was how to describe the story in 4 different areas in this post-apocalyptic world. Our art team started by exploring how the characters could work in this world of THE LAST FRIEND videogame.
Creating 2D character design rules
Once our Art Director found the right approach from our exploring and concept process.
The team started working on the rules of what will be applied for designing any character in THE LAST FRIEND videogame.
This Art Style Guide will work for any of our artists who could jump into the project and maintain the visuals and intention of the videogame in every single aspect during the art development process.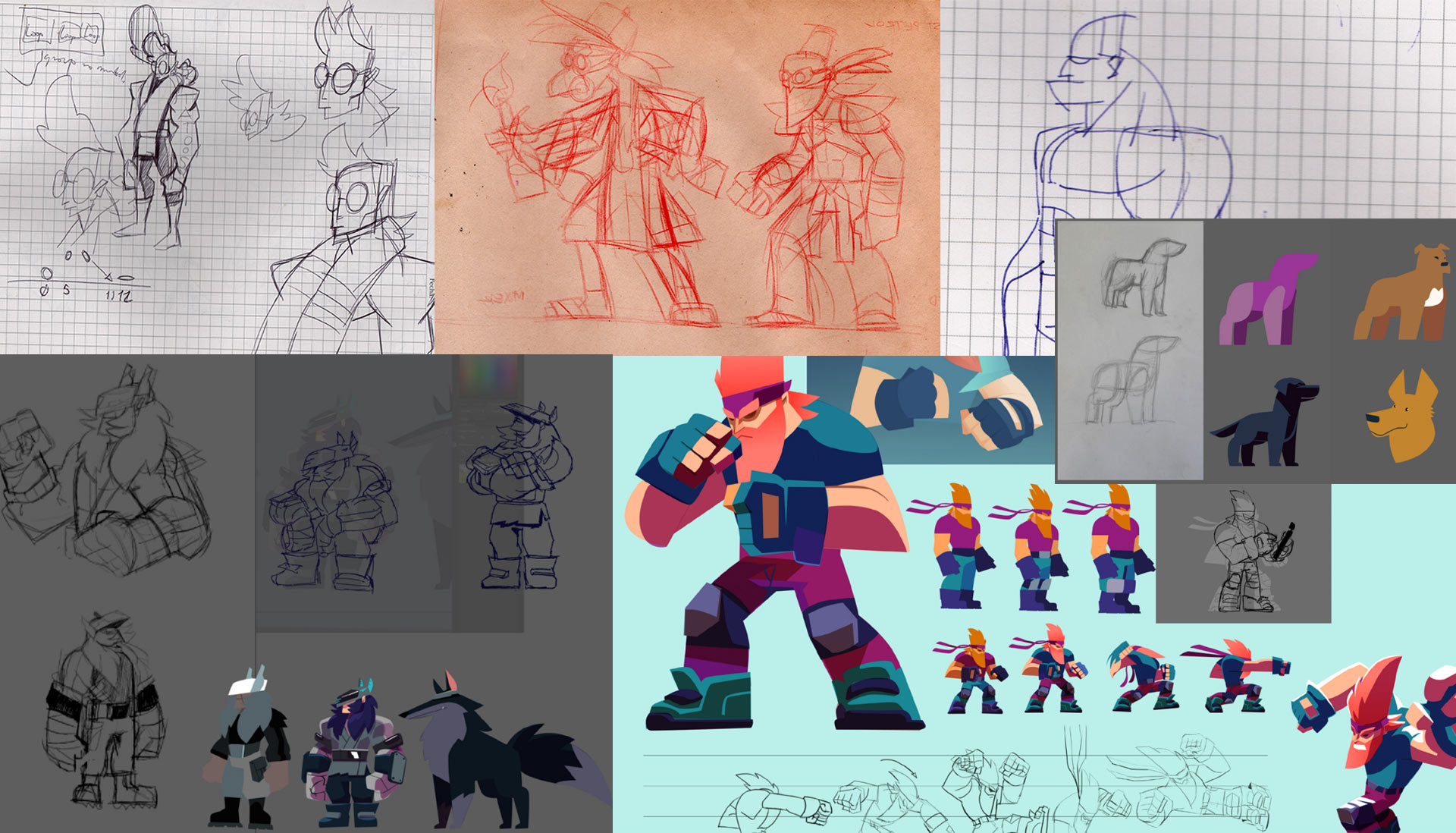 Preparing characters for animation
This process was not only about designing characters but also defining how they will run, attack, die, etc.
By following the rules the art team created, our artists were able to define the move set for each of the characters of the videogame, these files were sent to our 2d animation team.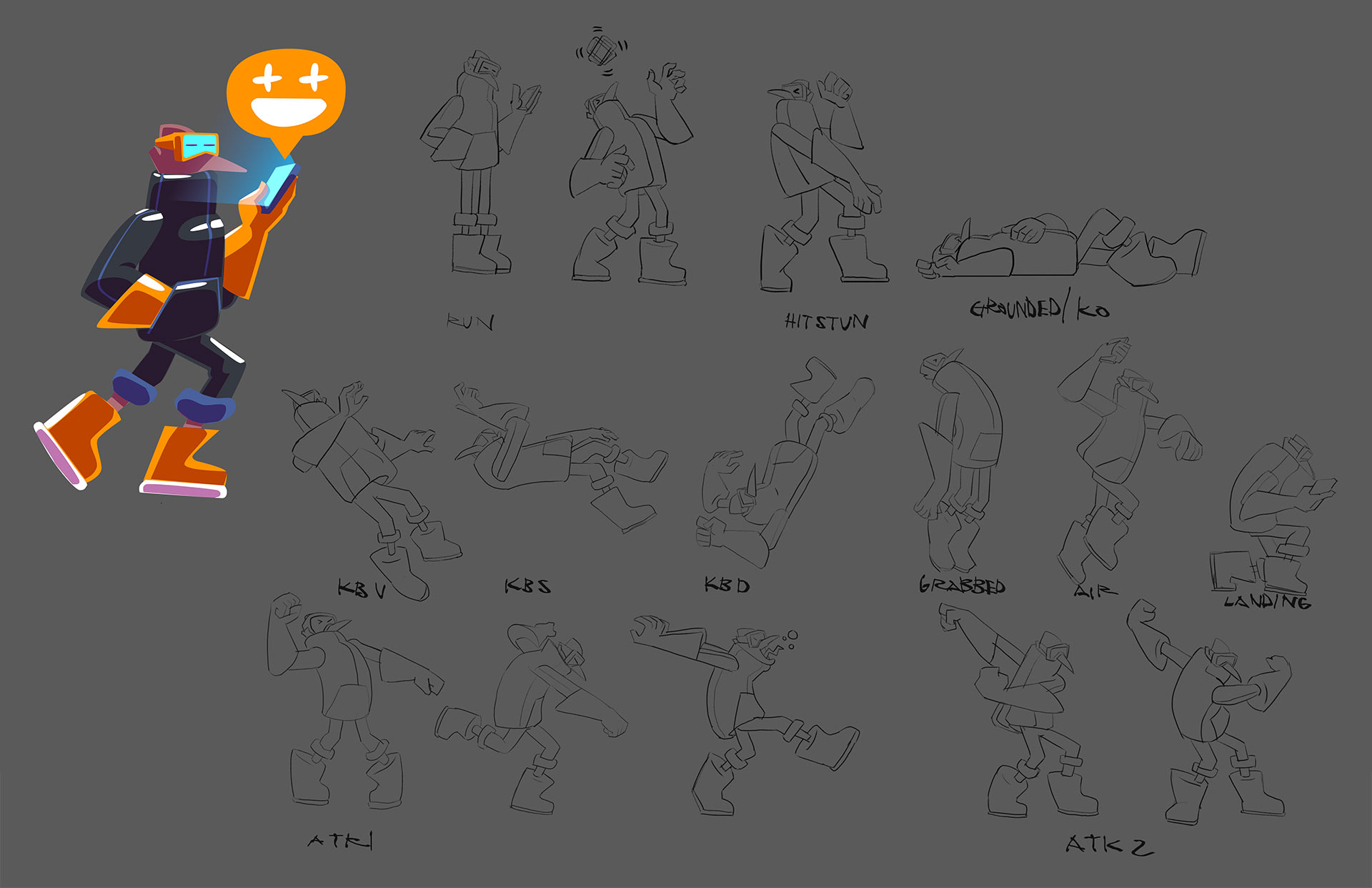 Need a reliable and talented team to lend you a hand on your epic background design project?
Contact one of our representatives to assist you. Our team will be happy to carefully analyze your request to come up with a proposal according to your need.